What is soft landscaping?
Here's a quicky fact: not all landscaping is created equal. In fact, there's a difference between hard landscaping and soft landscaping services.
As the name suggests, hardscaping refers to the hard stuff related to construction. We're talking things like bricks, stones, gravel, paving, patios, decks and driveways. They are solid and unchanging.
On the other end of the scale, soft landscaping includes the living horticultural parts of a garden. So a soft landscaping specialist will typically work with plants, flowers, tress, shrubs, suculents or ground covers.
Our most popular services include:
customised soft landscaping design and concepts
turfing
mulching and soil improvement (fertilisation, irrigation, etc)
plant selection and new plants (ground or potted)
tree removal, pruning and care
garden clearing
garden edging
We pride ourselves on making a lasting impression with the quality of our work. Our aim is to give you a thriving and attractive garden – and keep it looking at its best.
Residential Soft Landscaping
Our highly experienced gardeners across Melbourne specialise in designing creative and well-balanced outdoor spaces that offer a great talking point to your home.
When selling your home
Whether you're a property manager, real estate agent or homeowner, a detailed soft landscaping plan can certainly drive up a home's price tag – without paying a fortune for it. This strategy also turns outdoor living zones into relaxing and enjoyale areas that everyone will love.
Commercial Soft Landscaping
Do you want to transform your business' garden into a stunning, low-maintenance area while make the most of its existing structure? Soft landscaping may be the perfect solution.
We design (and maintain) creative and well-balanced outdoor spaces that offer a great talking point for your business, church or school.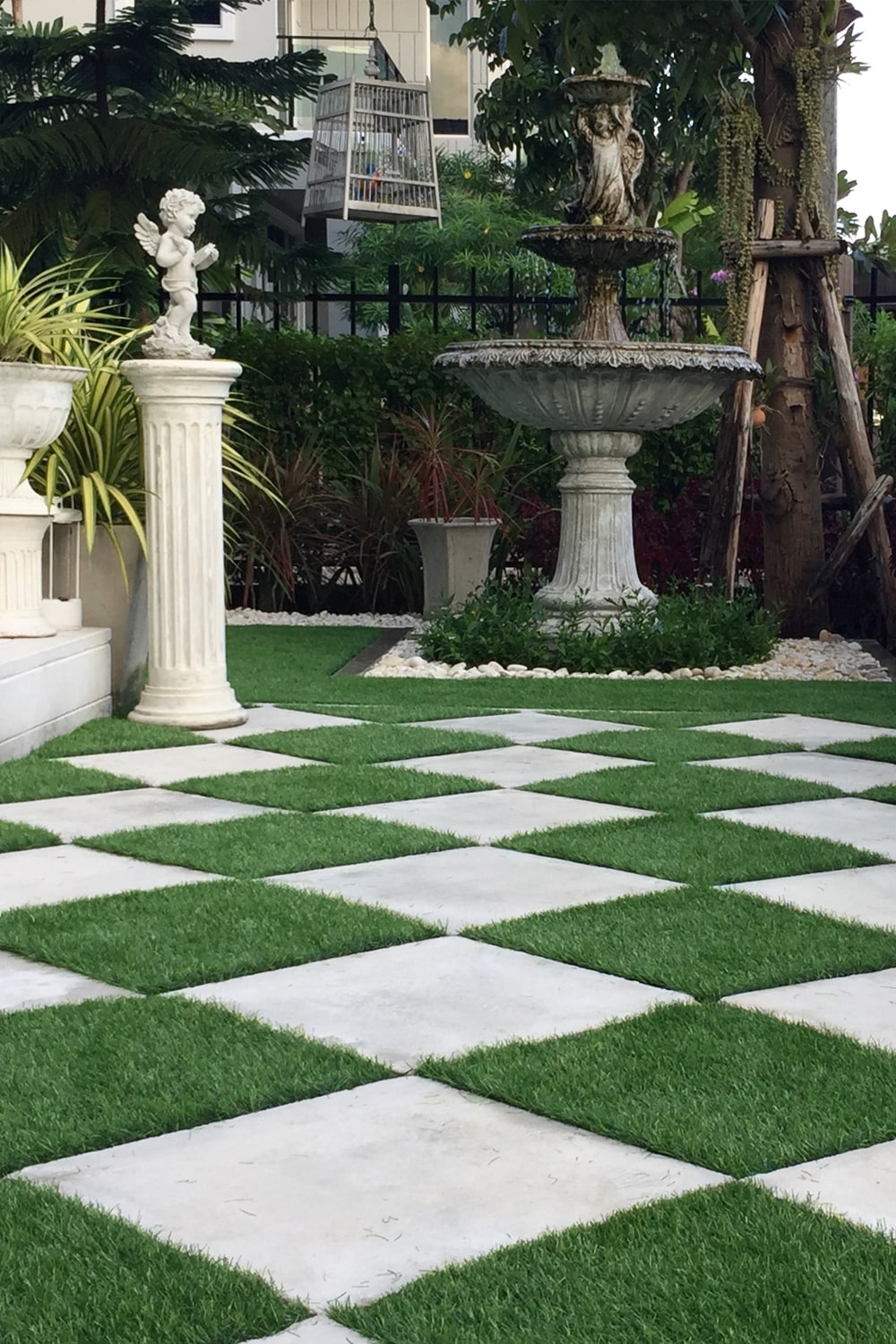 When it comes to giving your garden landscape a facelift, people can easily become over whelmed. This is where a professional landscape designer like us can help.
Customised soft landscaping services
The Herbivore is a specialist soft landscaping company that caters to Melbourne's eastern suburbs.
You can call on our team of professional horticulturalists to createa fresh new look for your garden. By working only with the soft features of your outdoor living space, the expenses of major landscaping are avoided.
At the same time, a well thought out and professionally detailed soft landscaping project will make a workld of difference to your home's entire look and feel! You'd be amazed, for example, how choosing a particular plant can bring out dramatic decorative elements or lend eye-catching colour to your garden.
We'll work with you do design a soft landscaping concept that will complement the climate, your personal taste, and style of your home.
With more than 20 years' experience in the field, we bring skills and an established reputation. Get in touch. We'd love to hear from you!
We provide our services across Melbourne's eastern suburbs, including:
Armadale
Balwyn
Balwyn North
Camberwell
Canterbury
Deepdene
Glen Iris
Hawthorn
Hawthorn East
Kew
Kew East
Malvern
Mont Albert
Mont Albert North
Prahran
Surrey Hills
Toorak
Get in touch if you are outside our service locations. We are happy to travel further if required on a case by case basis.